| | |
| --- | --- |
| | Consumption Analytics Documentation |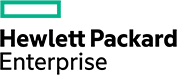 Home > Documentation for older versions > Cloud Cruiser 4 > Collecting, transforming, and publishing > Excel > Application notes
Table of contents
No headers
Blank rows in the middle of the dataset can cause processing errors.
From a performance standpoint, be aware that the entire spreadsheet will be loaded into memory before processing starts.
Output mappings are required. This means that SpreadSheetFeedConfig must identify at least one output column (it can be either an identifier or a resource). An output mapping can be a column number (column numbers are counted starting at 1), column names (as set in a header row), or input names if input mappings are specified.
Input mappings are optional for Spreadsheet mapping and can be used to assign names to column numbers that can be referenced from output mappings.
Empty columns and rows before or after data in the sheet are ignored. Take this into account when specifying input column numbers or setting a number of lines to skip.
(c) Copyright 2017-2020 Hewlett Packard Enterprise Development LP