| | |
| --- | --- |
| | Consumption Analytics Documentation |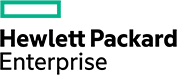 Home > Documentation for older versions > Cloud Cruiser 3 > Administering > Managing reports > Creating custom reports > Use cases for customizing reports
Loading a new custom report
Move or copy report template and properties file into custom reports directory.
Run the loadreports command.
Renaming an existing report
To rename a report, you can edit the report.report_title column directly, or run loadreports -d to delete the loaded report, edit the com.cloudcruiser.report.default_title property, and run loadreports to load the report again
Modifying an existing report
The loadreports attribute in the JasperReport XML element should also match the base name of these files.
Copy the .jrxml and .properties files for the report into the custom reports directory
Rename both files so that the loadreports utility knows that this is a new report.
Modify as the report template XML as needed.
Run loadreports .
Loading a report for all users
Add the com.cloudcruiser.report.restricted property to the report with a value of false .
The default value is true. If the report is already loaded and visible to administrators only, you must first delete the loaded version by running loadreports -d <path>\<report_name>.jrxml.
Run loadreports < path >\< report_name >.jrxml to load the report with the new value
Hiding a report from non-administrator users
Go to Reporting > Standard Reports.
Right-click the report in the Reports list and choose Hide report for all users.
As an administrator, you can choose to always see hidden reports in the list by right-clicking and choosing Show hidden groups and reports.These groups and reports will continue to be hidden for non-administrator users.
(c) Copyright 2017-2020 Hewlett Packard Enterprise Development LP