| | |
| --- | --- |
| | Consumption Analytics Documentation |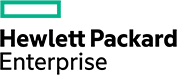 Home > Documentation for older versions > Cloud Cruiser 3 > Viewing financial data > Standard reports > Managing standard reports
Grouping reports
You can add report groups, modify existing report group names and the report names, and move reports between folders.
To add a new report group
You can use drag and drop to move the group folders in the Reports list.
You can rename or delete the report group by right-clicking on the folder and selecting Rename group or Delete group .
Setting report visibility
You can hide reports and report groups from all users or make them only available for administrators to view.
To set report visibility
This opens a pop-up where you can choose to show the report(s) for all users, for administrators only, or hide them.
To view hidden reports and report groups, right-click anywhere in the list and choose Show hidden groups and reports. Groups and reports marked as hidden are shown in italics.
(c) Copyright 2017-2020 Hewlett Packard Enterprise Development LP