| | |
| --- | --- |
| | Consumption Analytics Documentation |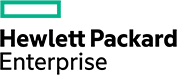 Home > Documentation for older versions > Cloud Cruiser 3 > Setting Up Collection > Steps for all collectors > Translation process > Managing translation tables in the Cloud Cruiser Portal
Creating translation tables
To create a translation table, perform the following steps:
Go to Data > Data Mapping .
Click the Add New Translation Table icon at the top of the list.
In the dialog box, enter a title and description for the table and click OK .
Click the plus sign to the right of the Range field to add a revision, then enter a starting date for that revision in the dialog box.
Click Add Row to add the first translation entry, then populate its low, high, and target values. Repeat as necessary.
Drag rows to change their processing order if necessary.
Click Save when finished.
After adding a translation table, you can create multiple revisions, and within each revision you can have different translation table rows. You can drag and drop rows to change the processing order.
To delete a translation table, select the table in the list, right-click and select Delete Translation Table , or click the Delete Translation Table icon at the bottom of the list.
Exporting and importing CSV tables
In Cloud Cruiser's Data Mapping page ( Data > Data Mapping ), you can click Export CSV to export an existing translation table and save it to default account_translate.csv file that you can use as a template for a new file.
When importing the modified CSV file back in with Import CSV , be aware that it will overwrite the translation table settings from where you import (you can click Cancel do undo). If you want to import a new table, it is recommended to create a new translation table prior to clicking Import CSV .
(c) Copyright 2017-2020 Hewlett Packard Enterprise Development LP